"On behalf of the Waynesboro Symphony — the American Prize-winning community orchestra in Virginia's Shenandoah Valley — I'm proud to welcome you to our website and introduce you to our 2023-24 concert season.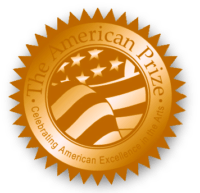 We have a rich and varied lineup of music this season and will be joined by world class soloists, including violinist Anton Miller and pianist AnnaMaria Mottola, to round out what promises to be a very fine series of concerts. We're returning to Charlottesville's Paramount theater for our Symphonic Masquerade just a few days after Halloween, bringing back our hugely popular Holiday Pops Concert for two performances in early December and will cap off the season in April with a European Tour that includes masterworks by Wagner, Vaughan Williams, Debussy, Rodrigo and Respighi's Pines of Rome. It's a season not to be missed!
Thank you for your support and we look forward to seeing you in the audience."
–PETER WILSON, Music Director
2023-2024
A PEEK AT WHAT'S' COMING NEXT SEASON!

"Symphonic Poems"
We kick off our 2023-24 Masterworks Season with this tremendous concert series!
SIBELIUS: Finlandia, Op. 26
LALO: Symphonie espagnole, Op. 21 Anton Miller, violin (Concertmaster, Lincoln Symphony)
STRAUSS: Death and Transfiguration
LISZT: "Les Préludes"

"SYMPHONIC MASQUERADE" — An Evening of Specters, Spirits, and Spies
WEBBER: Phantom of the Opera
FRANCK: Le chasseur maudit "The Accursed Huntsman"
SHOSTAKOVICH: Romance from "The Gadfly" Suite (Reilly, Ace of Spies), Peter Wilson, violin
MUSSORGSKY: "Night on Bald Mountain"
SCHIFRIN: Mission Impossible
MANCINI: Pink Panther
HORNER: The Rocketeer
JONES: Soul Bossa Nova ("Austin Powers" Theme)
James Bond — Themes from 007

Join us for our WSO November concert of Chamber Music performed by Waynesboro Symphony Orchestra musicians.

Program TBD.  This ticketed event helps ensure that everyone who comes has a seat.

"Made in America"
BERNSTEIN: Overture to "Candide"
FIELDS: New Commission! — World Premiere
GERSHWIN: "Rhapsody in Blue" (New Orchestration by Peter Wilson)
IVES: Symphony No. 2

Join us for our WSO Spring concert of Chamber Music performed by Waynesboro Symphony Orchestra musicians.

"European Tour"
WAGNER (Germany): Der fliegende Holländer, WWV 63 ("The Flying Dutchman") Overture

VAUGHAN WILLIAMS (England): Fantasia on a Theme by Thomas Tallis — Strings Only

DEBUSSY (France): "Prelude d'Apres Midi d'un Faune"

RODRIGO (Spain): Zarabanda lejana y Villancico (Distant Sarabande and Villancico)

RESPIGHI (Italy): Pini di Roma, P. 141 (Pines of Rome)